Book launch Automated Landscapes
On June 16th, 16:00-18:00, the Section of Urban Design at TU Delft and Nieuwe Instituut will be jointly hosting the launch of Automated Landscapes at the Faculty of Architecture and the Built Environment of TU Delft.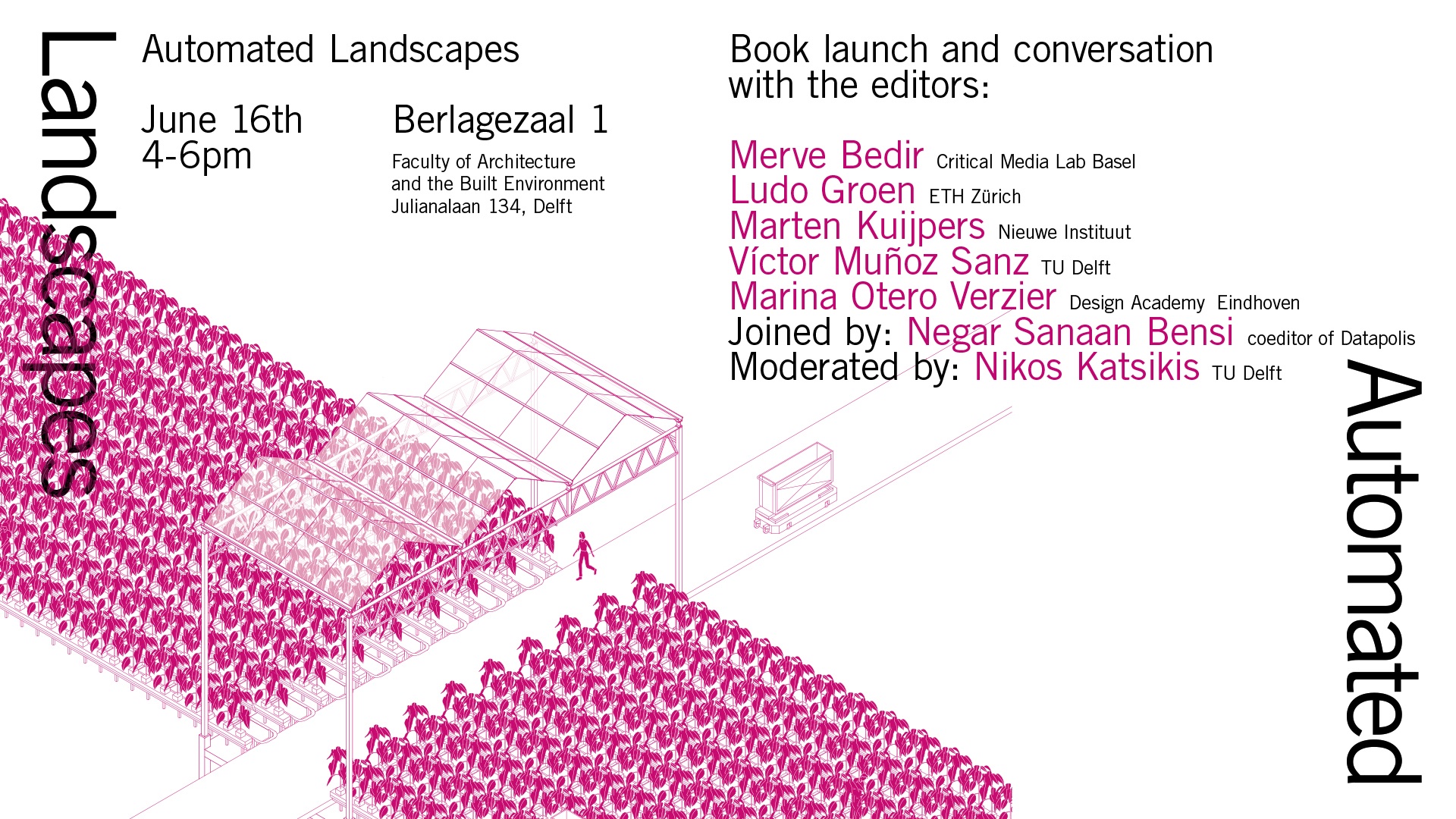 Merve Bedir, Ludo Groen, Marten Kuijpers, Víctor Muñoz Sanz, and Marina Otero Verzier will engage in a conversation on the socio-ecological, political, and spatial consequences of automation, focusing on a series of work environments at the forefront of automation – from dairy farms and greenhouses to factories and data centres in the Netherlands and China's Greater Bay Area. The discussion will be joined by Negar Sanaan Bensi (coeditor of Datapolis) and will be moderated by Nikos Katsikis (TU Delft).
The possibility of automating human labour has captured society's imagination for centuries, yet its full-scale implementation became a reality in early 21st century. Automated Landscapes illustrates the evolution of arguments from spatial perspective explored throughout 5 years of research in the Netherlands and China, and combines original material, including the documentation of nine sites, along-side published articles, events, site visits and exhibitions. Furthering contemporary debate, the book debunks the myth that automation replaces people with machines, revealing that human bodies remain present in assembly and supply lines, albeit performing different tasks and governed by the rhythms of automation.
The publication presents the results of the Nieuwe Instituut's research project 'Automated Landscapes', developed in collaboration with the Faculty of Architecture and the Built Environment of TU Delft, Aformal Academy, and the Royal College of Art London.
Related content