The essay explores the contemporary state of agricultural landscapes across the Dutch countryside, the spatial potential of the technologies that make them possible,

and

the unprecedented assemblages of organic and synthetic matter they entail.
Automated greenhouses for horticultural production, and an algorithmically controlled traffic of collared cows in the midst of industrial-scale barns is becoming an increasingly common sight in the mosaic of green strips that is the Dutch polders. But while the romantic, archetypal landscape of the polder land may appear untouched to the distracted eye, these developments evidences long, deep processes of transformation that extend across diverse agricultural sectors and their production spaces. With efficiency, ingenuity, corporate interest, finance, and government policies as its main drivers, the architecture of farms and greenhouses, patterns of land ownership and consumption, and the spatial organization and management of human and nonhuman labor are being reinvented by automation technologies.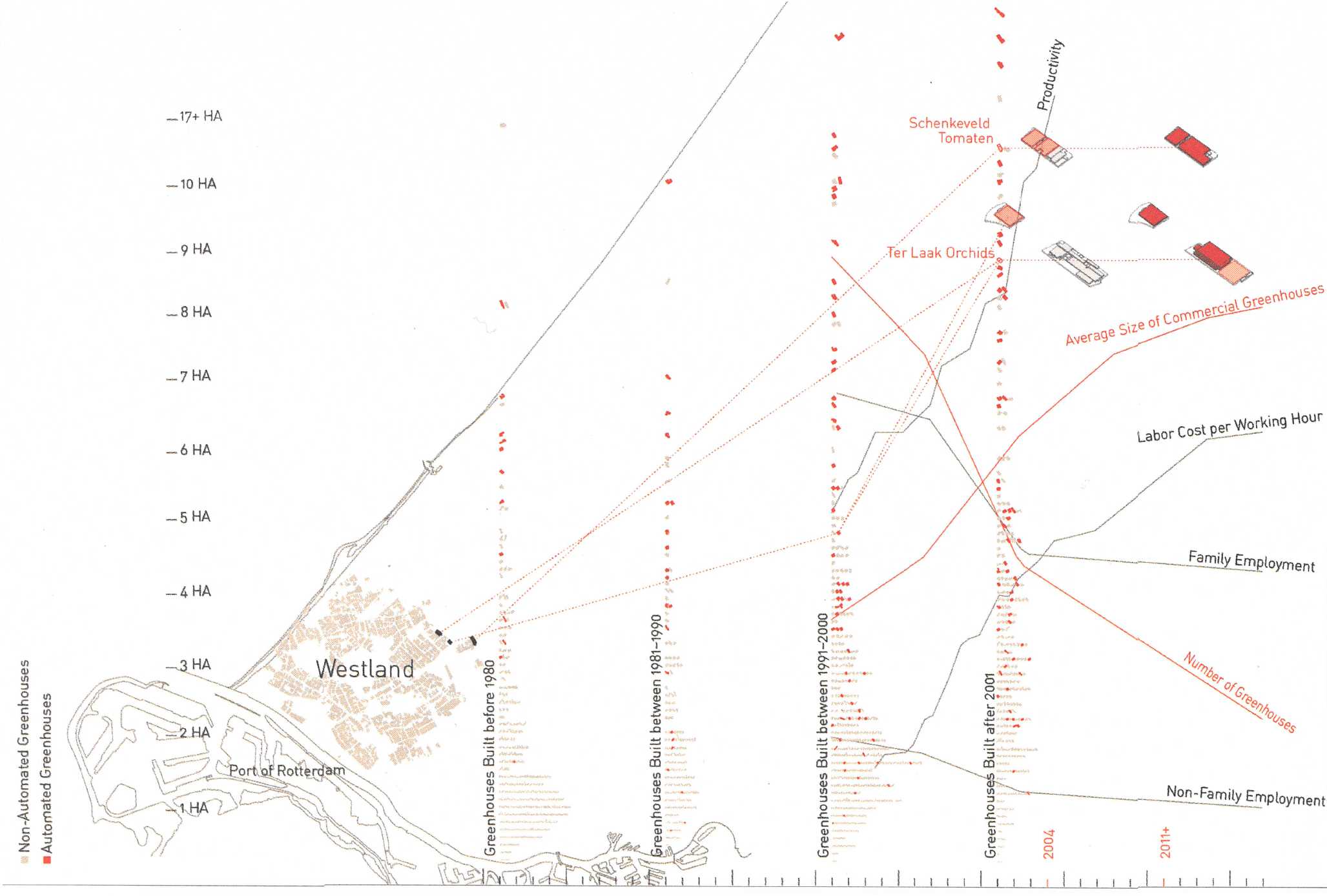 Related content