Researching Automated Landscapes
Víctor Muñoz Sanz contributed to Work, Body, Leisure

 with an essay on the research methodologies employed to document and examine the logistical infrastructure of the new, fully-automated APM container terminal in the port of Rotterdam's Maasvlakte II.
The notion of Automated Landscapes aims to address the emergence of distinct types of spatial configurations and conditions engendered and afforded by automation. Given that they are not designed for the inhabitation of human bodies, these architectures could potentially challenge conventional spatial requirements and normative rules for health, safety, and welfare, such as standards for light, ventilation, height, and floor areas, and bring new forms of territorial occupation, segregation, and contestation. They also remain beyond classic notions of authorship, and therefore the actors involved in their production and their motivations remain out of architectural debate.
The possibility of visualizing the spatial conditions within these testbeds for new modes of automated labor clashes directly with policies of corporate secrecy: an obscurantism driven by a desire to protect competitive advantage, as well as reduce exposure of any misstep that could lead to public shame or stockholder distrust. Beyond mainstream formats of architectural dissemination, however, new spatial conditions, typologies, and relationships between bodies, work, and technology are being presented and considered via corporate channels, patents, and specialized media. Revealing the distinct spatial conditions afforded by automation technologies to a broader architectural audience, set in motion by opaque corporate environments, requires utilizing those alternative sources of architectural intelligence to model and represent those architectures, territories, and processes.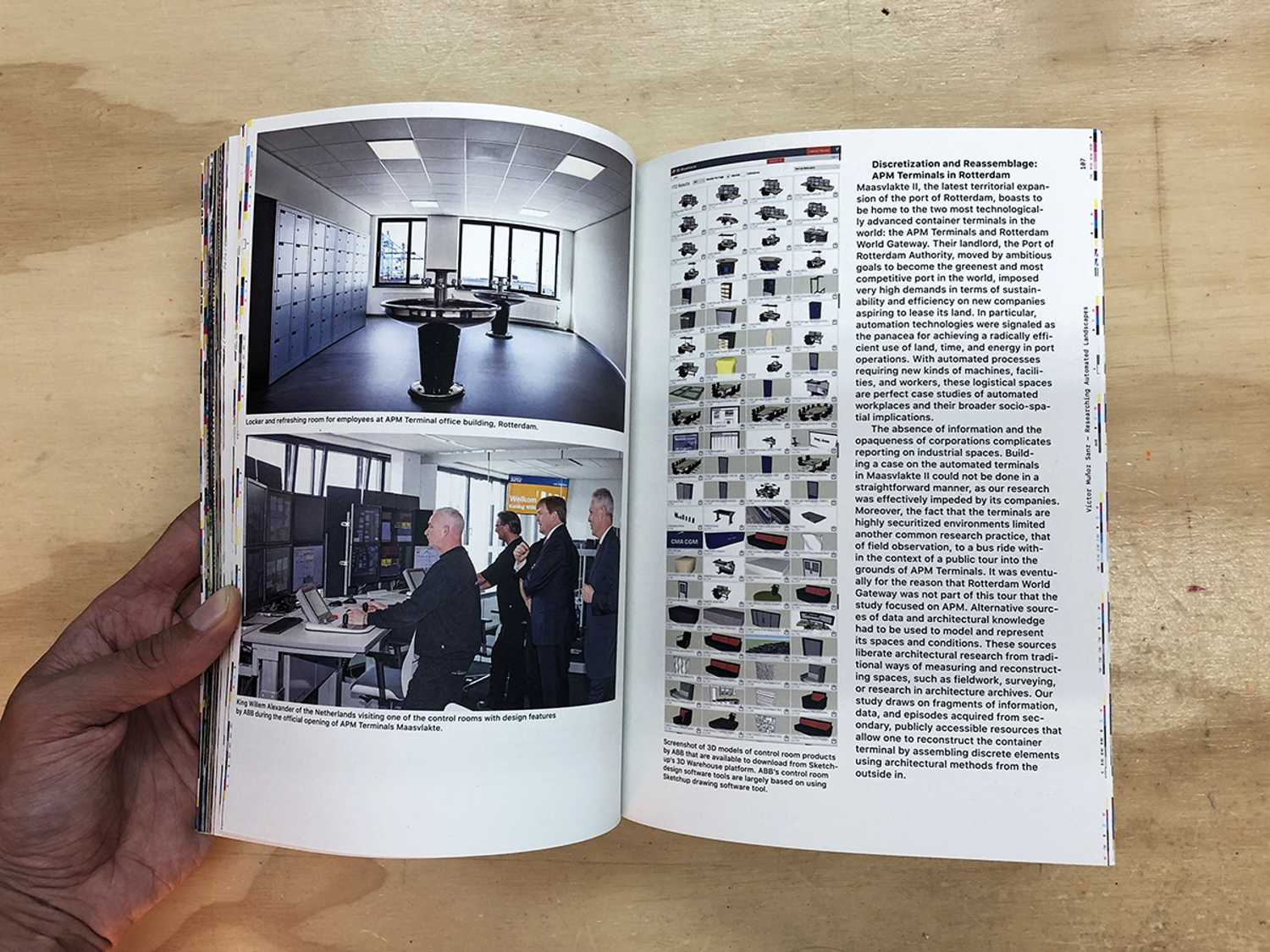 Related content